Who we are
NEOTEC, Exports Brand of Spyrides SA, is the sole Greek manufacturer of Petrol Station Equipment. The company's headquarters -offices & factory- are located in Athens, Greece, with branches in 5 cities around the country, covering all geographical areas.
We are a member of Petroleum Equipment Institute since 1990 and APEA and FEF since 2018. We are manufacturing Fuel Pumps and Dispensers since 1992. Our export activities started on 1996 and since that time up until today we have achieved year by year to increase our exports.
Today, our Company exports its products to more than 40 countries, developing at the same time a global network of representatives.
Our customers include amongst others National, Private and Major Oil Companies, as well as various Governmental Organizations.
Our products and production facilities are certified according to EN ISO 9001:2015, ATEX 2014/34/EU and MID 2014/32/EU directives, bearing the appropriate marking for equipment intended for safe functioning and operation in explosive environments. In Greece and Worldwide we have supplied more than 24.000 Fuel Dispensers.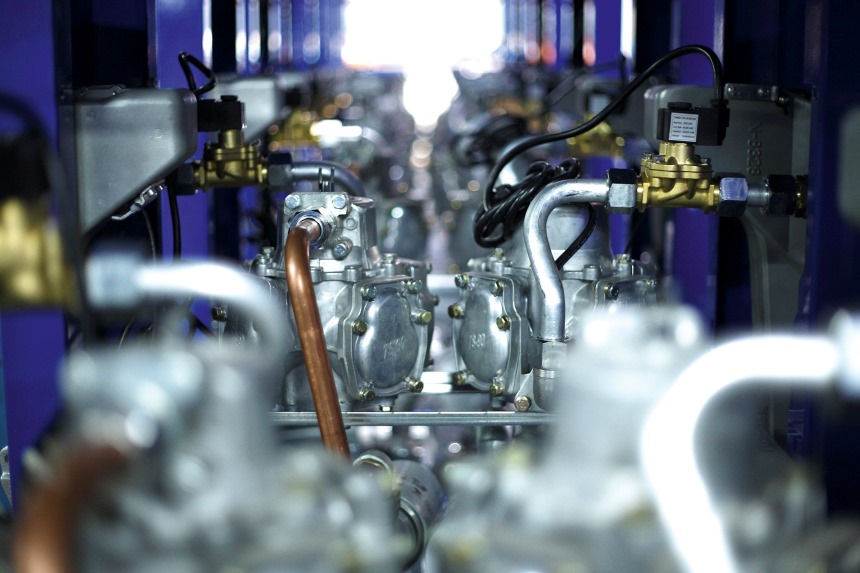 Our business activities are not limited to Manufacturing
Spyrides Group is also involved in the fields of Maintenance and Construction & Project Management.
Spyrides Group is dealing with the maintenance for over than 4.000 Petrol Stations under contract, for major Petroleum Companies such us BP, Shell, EKO, Aegean and Revoil. Additionally, our Company has fulfilled hundreds of minor and major Projects, such us installation of Vapour Recovery Systems, Piping installations, Tank installation and removal, Electrical projects etc.
We are always ready to expand our activities in new fields and establish new collaborations all over the world.
Our 87 years of strong presence in the market verify that we are a reliable and healthy company, with a steady process of development, committed to offer the best solution for our customers.
Personnel & Facilities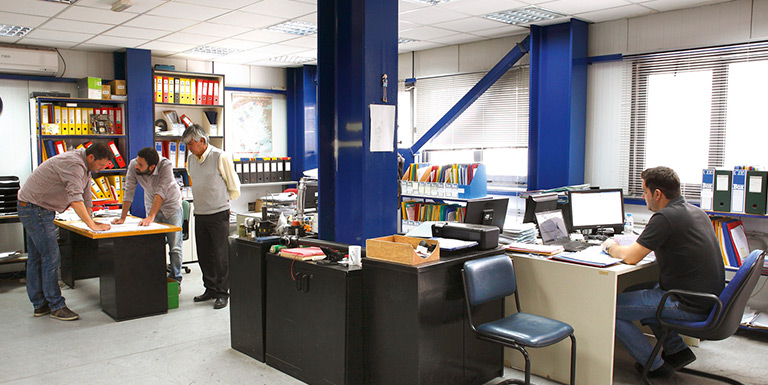 In all our 87 years of presence in the market, we valued our personnel as our most valuable asset. Today, Spyrides Group employs 220 specialized and well-experienced people. All our personnel are following scheduled training sessions for continuously enhancing their skills, capabilities and knowledge.
We have also developed privately-owned Production & Warehousing Facilities of 5.000m2 for the production and storage of Fuel Dispensers and Petrol Station Equipment.
To comply with the contemporary technological requirements, our Company has invested in state of-the-art machinery and equipment, such as punching machines, CNC machines, testing facilities, underground fuel depots, modern warehouses etc.
Certificates
Spyrides Group has established and applies a complete Quality Management System, meeting all requirements of the Certifying Institutions, have being certified according to EN ISO 9001:2015 standards.
All our products bear the appropriate marking for equipment intended for safe functioning and operation in explosive environments, as our production is certified according to ATEX 2014/34/EU Directive.
All NEOTEC Fuel Dispensers meet the applicable requirements of Directive 2014/32/EU (MID).
Worldwide
Export of Fuel Pumps-Dispensers and Automation Systems amounts up to 60% of our production. NEOTEC has distributors all over the world including countries from:
Europe
England
Switzerland
Spain
Hungary
Poland
Romania
Bulgaria
Ukraine
Cyprus
Albania
Georgia
Kosovo
FYROM
Czech Republic
Norway
Israel
Portugal
Africa
Egypt
Morocco
Libya
Madagascar
Ghana
Rwanda
Uganda
Congo
Algeria
Kenya
Ethiopia
Cameroon
Mauritius
Middle East
Lebanon
Jordan
Syria
Iraq
Qatar
Saudi Arabia
Yemen
Oman
Far East
Taiwan
Bangladesh
Sri Lanka
Pakistan
Thailand